DUCTONLINE.COM

Fast. Effective. Economical.
714-871-1950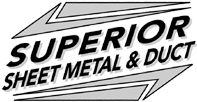 This is a live, fully functional demonstration of our new product:

Online Duct Ordering

, or

ODO

.


ODO

provides you with a full unrestricted capability to enter any and all of your orders online — and this can be done either by your staff, or directly by your clients over the Internet. Your orders can include stock items, custom fittings and parts, accessories, supplies and virtually anything you sell, be it goods or services.

The information entered into the order is directly used in your manufacturing — within the limitations and requirements you establish.

You can keep track of your orders and seamlessly supply price quotes to your customers and job tickets to your shop (entering any information into the system only once). You can also keep track of all your customers, your documentation and integrate your manufacturing, marketing and accounting workflows into one smooth procedure.

All you need is a computer with the Internet access and an enabled Remote Desktop.

We invented

ODO

when Internet was in its infancy, and now our industry has reached a point when most major hurdles on the way to fully automated manufacturing have been removed.

We prepared this demonstration by using one of our premium domain names from our inventory, but we can, within hours from your order, switch the

ODO

URL to any other domain name — one of your own, one purchased by you from our current inventory, or a custom domain name, newly created by us for your company. We can also easily integrate

ODO

into your existing Web site.



ODO

includes the following optional components (all priced separately):


Dedicated Web site

with its own unique URL, custom built for your company;

Interactive order system for everything you sell

; the system includes

a complete database of your services and products

(both custom made and standard items);

Customer database

, accessible on-line via

ODO

and customized to your requirements;

PractiCAM manufacturing system

, accessible on-line via

ODO

, for manufacturing custom order items;

PractiCAM cost estimating system

, accessible on-line via

ODO

, for live quoting and processing of custom manufacturing orders — directly to your shop equipment;

Export of your order data and your database data

to Excel spreadsheets, MS Access database files, text files, PDFs, Quickbooks, all custom made and formatted in accordance with your requirements;

Hosting

of your

ODO

system on a secure remote server;
365/24/7 maintenance and support of your

ODO

server and

secure backup

of your data;
All associated services, depending on your requirements, including but not limited to your

shop and office setup

(manufacturing equipment setup, network and workstation setup, setup of your technological specifications and parameters, your cost estimating data, your manufacturing workflows, etc.),

production of your Web site content

(photographs, editorials, graphics, audio, video etc.),

corporate identity design

(logotypes, letterheads etc.),

Web site promotion and marketing

, and many other related services.
ODO

is ready for you, and the implementation of

ODO

in your company may take as little as a few minutes.

Please select the Instructions option in the above menu, and read how you can see your

ODO

in action right now. We hope you enjoy the demonstration and will see how

ODO

can change the way you do business — for the better.